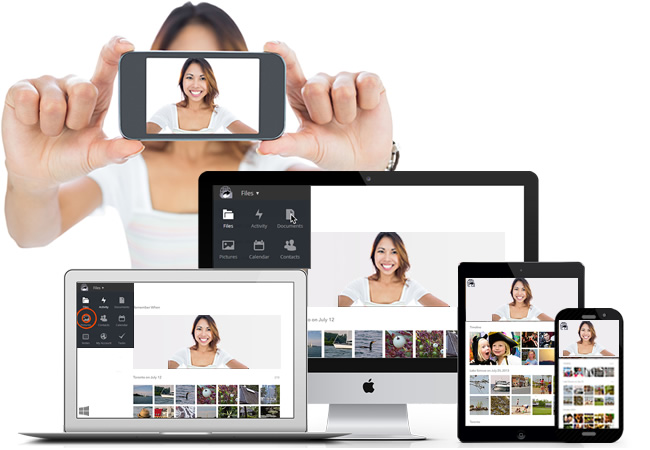 Camera Synchronization allows for an automatic upload to Your Cloud and then onward to Your Desktop PCs, Macs and other mobile devices of any photo or video you take.  This is instant for Android and automatic for Apple iOS* devices with the GlobalClouds Mobile Apps.
Take a photo or video
Automatically it is uploaded and encrypted in Your Cloud
It is copied to all your Windows and Mac PCs
You can view immediately download and view with mobile or tablet
Create a "Share Link" from your mobile App and send to anyone
Delete the item from your Gallery or CameraRoll to save device space
You can still view via the GlobalClouds File-Sync App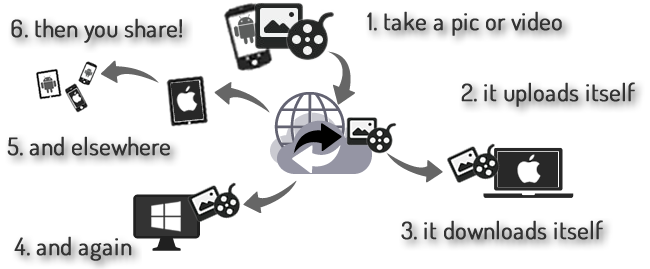 Never loose your memories!  Photos and Videos are automatically copied to multiple locations and secured with encryption so you have control over unlock and sharing.  Delete by mistake?  No problem simply undelete from Your Cloud with a full range of undelete and version controls.
Great for – Camera automatic Backup
Great for – Photo/Video Instant Sharing
Great for – Instant upload to Desktop PC
No more "No More Space" problems
Personal clouds Family Clouds Business clouds
File Sync Contact Sync Calendar Sync
* Please note the Instant Upload feature is only for Android mobile devices. Automatic Upload for Apple iOS will occur when the Location Service on your device detects a change of location of your iPhone/iPad.